All submissions must be original, unpublished, and not submitted concurrently for publication elsewhere. All accepted papers of EMSS 2022 will be published by CSP Press《Advances in Educational Technology and Psychology》ISSN 2371-9400, and all papers will be submitted to Ei Compendex and ISTP (CPCI) for indexing.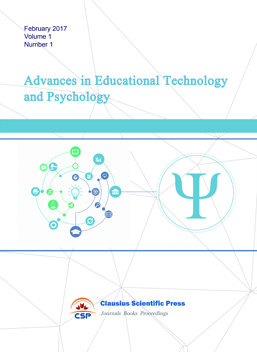 CSP is a scientific publisher aiming at serving the scientific community by providing researchers with the best environment to get their works published, referenced, read and cited. Our vision is to build up the powerful platform for our authors and readers, develop the best reputation of any journal in the publishing industry by collecting and publishing the high quality papers. CSP publishes peer-reviewed, high quality conference articles, journals and books, primarily in electronic format on the Internet but also in print and other media.
The publication of an article in a peer-reviewed journal or conference proceedings is an essential building block in the development of a coherent and respected network of knowledge. It is a direct reflection of the quality of the work of the authors and the institutions that support them. Peer-reviewed articles support and embody the scientific method. It is therefore important to agree upon standards of expected ethical behavior for all parties involved in the act of publishing: the author, the journal editor, the peer reviewer, the publisher and the society of society-owned or sponsored journals.